Performance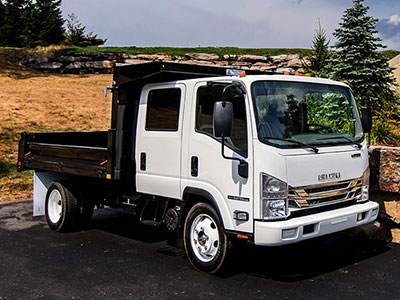 When you need to haul heavy equipment across state lines, the Isuzu NPR is on your side. These trucks provide the low-end torque you need for effortless acceleration under heavy loads. The NPR is also the only gasoline-powered low cab forward truck on the road, which means that you'll never have to hunt for a diesel pump in unfamiliar territory.
The Ford E-350 Cutaway also feels capable and confident under heavy loads. However, stability control is optional equipment, meaning you'll have to pay extra to get the best possible ride out of your model.
Gross Vehicle Weight Rating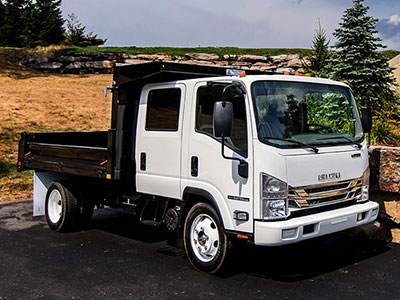 With gross vehicle weight ratings ranging from 12,000 pounds in the regular Isuzu NPR to 14,500 pounds in the NPR-HD, you'll be able to haul some serious cargo. This commercial truck is ready for all kinds of action, whether you plan to move dirt from a construction site or pack up the family for a memorable RV road trip.
In the Ford F-350 Cutaway, gross vehicle weight ratings range from 10,050 pounds to 12,500 pounds. However, to achieve maximum performance potential, you need to specify the wide wheelbase and dual rear wheels.
Interior Space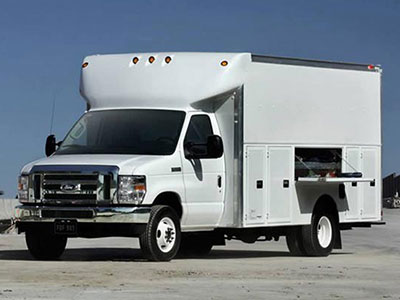 The Ford E-350 feels a bit more modern, making it our pick for passenger comfort. When you add Ford's Sync 3 infotainment system, smartphone integration options like music streaming and hands-free calling will keep you company on long trips.
While the NPR cabin is a bit more old school, it helps you get the job done in comfort. Seating is roomy and, if you choose the crew cab option, you can transport the whole gang to the worksite with elbowroom to spare.
Safety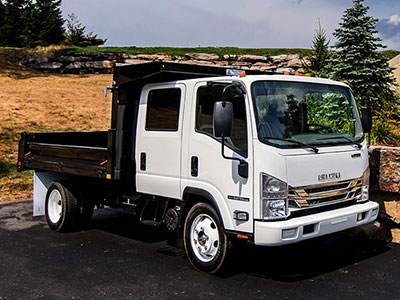 We like the NPR's roadside assistance program, which means you're never left alone on the side of a highway. Should you need it, Isuzu dispatches a tow truck to your location to transport your NPR to the nearest dealership.
Like the NPR, the Ford E-350 Cutaway hits you with all the basics. Four-wheel anti-lock disc brakes provide strong stopping power and excellent driver control. Front driver and passenger airbags cushion you during a collision, reducing the potential for injury.