2019 Isuzu NPR-XD
The 2019 Isuzu NPR-XD is a Class 4 low cab forward truck engineered for world-class performance and designed to cater to your unique business.
Why Buy the 2019 Isuzu NPR-XD?
This low cab forward truck was designed to serve a wide range of commercial ventures. A few features highlight the NPR-XD's versatility, including four wheelbases which range from 109 to 176 inches and the ability to accommodate truck bodies that range from 10 to 20 feet. The NPR-XD also offers diesel power, an attractive option for some businesses. If you've got heavy loads to move, which is likely if you're interested in a cab forward truck, the 5.2-liter diesel engine is an impressive tool in your arsenal. The NPR-XD's engine generates 215 horsepower with 452 pound-feet of torque to give you massive hauling capability.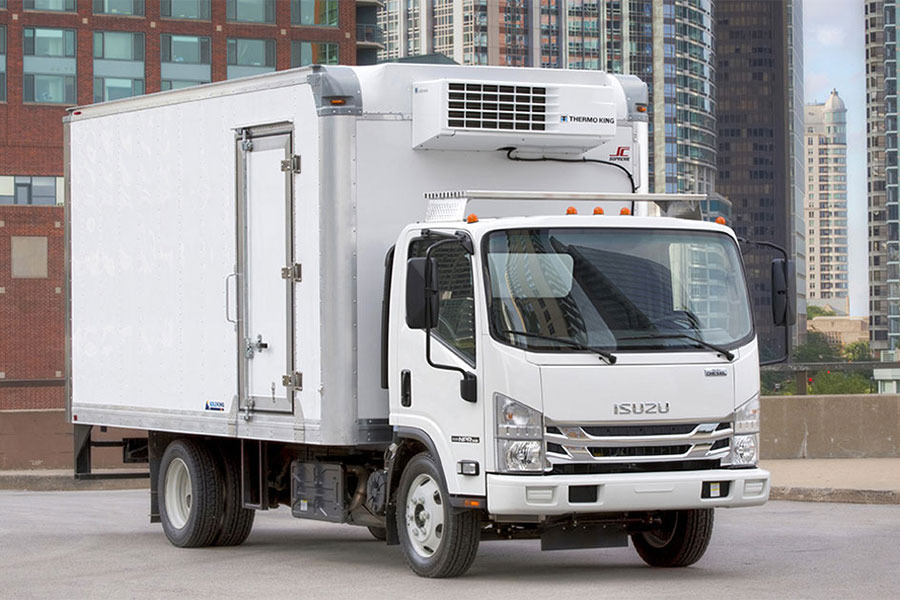 What's the 2019 Isuzu NPR-XD GVWR?
The NPR-XD is a medium-duty Class 4 low cab forward truck, with a gross vehicle weight rating of 16,000 pounds. When you purchase the NPR-XD, you'll get a truck with the cabin and an empty chassis, leaving you to select the box that's right for your business needs.
The NPR-XD gross combined vehicle weight rating (GCVR) is 22,000 pounds. This GVWR gives you plenty of room for upfitting, so you can add the box that is best suited to your delivery or hauling requirements.
Is the 2019 Isuzu NPR-XD gas or diesel?
The 2019 NPR-XD derives its power from a 5.2-liter diesel engine. That engine generates 215 horses and 452 pound-feet of torque, so you can count on world-class pulling power. The low cab forward design gives you easy access to the engine. Should something go wrong, your mechanic need only flip the cabin forward to access the engine's working parts.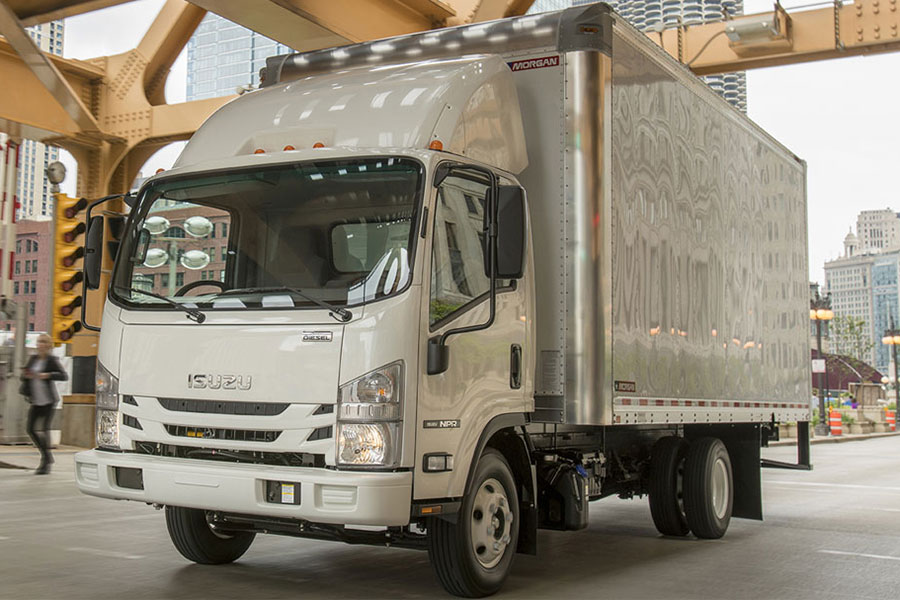 What can you do with the 2019 Isuzu NPR-XD?
Because this low cab forward truck comes with only a cabin and chassis, you will need to add custom upfits. A blank slate can be intimidating, but with the Isuzu NPR-XD, this gives you the opportunity to custom design your upfitting options to meet your needs, whatever they are. That might mean adding an enclosed cargo box so that you can transport company supplies as you visit clients or add a refrigerated cargo box to keep delicate cargo, such as baked goods or floral arrangements, in good condition regardless of the weather. If you'd rather, you can keep the bed open and add options that allow you to haul construction materials or cargo that is often loaded and unloaded.
If you're looking to find the best cab forward truck option for your business, let us help. We have new and used Isuzu trucks and we will be happy to help you find and upfit the vehicle that will give you what you need.
SEO CONTENT PROVIDED BY