2019 Isuzu NQR
Upgrade your hauling capabilities with the 2019 Isuzu NQR. Thanks to its impressive maneuverability, this medium-duty low cab forward truck makes it easy to get in and out of cramped streets and driveways. Your company can choose from a range of upfitting options to create the right truck for the job. Read on to learn everything you need to know about this go-getter.
What Exactly Is a Low Cab Forward Truck?
In most trucks, the engine is located in front of the cabin. But in these, the engine actually sits beneath the cabin. You or your mechanic will actually tilt the cabin forward to access the engine. This may sound complicated, but the design actually offers easier engine access than that of the typical, engine-under-the-hood truck.
What Are the Benefits of the Low Cab Forward Truck Design?
In addition to giving your mechanic easier access to all the components of your engine, the low cab forward truck design improves driver visibility and overall maneuverability. Since there's no engine in front of the truck, it's easy to see out of the NQR. This unique design also helps you maneuver around tight city streets with minimal effort.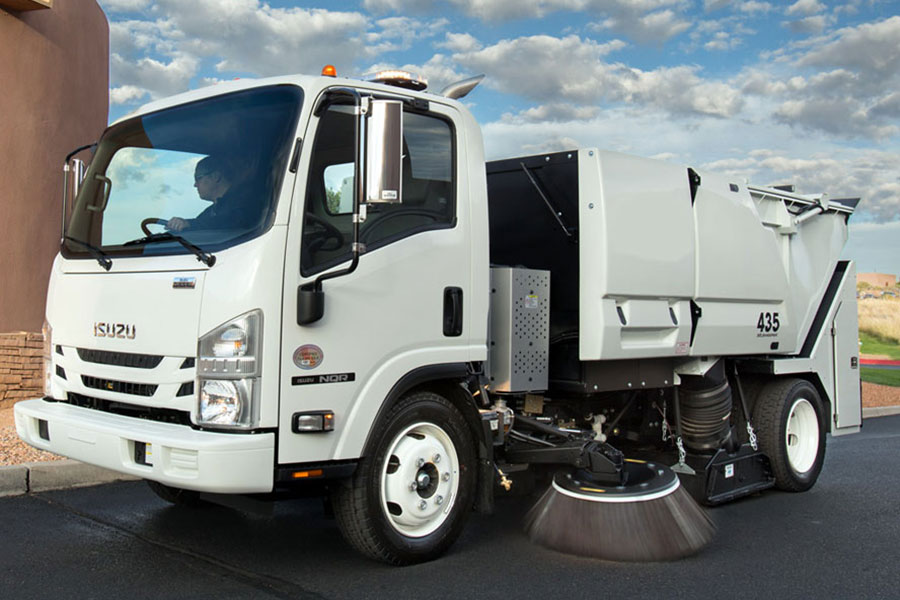 Who Needs the 2019 Isuzu NQR?
Thanks to its diesel powertrain and low cab forward truck design, the NQR fulfills a wide range of business needs. The NQR comes with a cab and the chassis, leaving you to fill in the blanks. You can transform yours into a delivery truck with a refrigerated cargo hold or add an open bed for hauling stacks of steel pipes. This Isuzu truck also includes a 5.2-liter diesel engine to help you tackle big jobs. The 215 horsepower and 452 pound-feet of torque are exactly what you need to move serious weight.
What Are the Cabin Options?
The NQR offers two cabins: regular and crew. The regular cabin seats two passengers, so you'll always be able to take someone along to help you make deliveries. If you need a whole work crew to complete most jobs, choose the crew cabin. Inside, it provides space for up to five crewmates. Thanks to wide door openings and wide, supportive cushioning, it's easy to hop into the NQR cabin and remain comfortable for the long haul.
What Is the 2019 Isuzu NQR GVWR?
The gross vehicle weight rating is the same for both the regular and crew cab NQR: 17,950 pounds. That gives you plenty of leeway for upfitting options. The gross combined weight rating is 23,950 pounds. When you estimate how much your NQR will be hauling in terms of its trailer, passengers, and cargo, make sure it doesn't exceed 23,950 pounds.